So, when you are sitting at your desk, burning the midnight oil with a blank page before you and with the desire to create the perfect sweater, what do you draw, where do you begin?
Actually the answer is pretty simple: you try to bring to life the sweater you yourself would love to own and wear...
Fast forward a few months and with design ideas and now spec sheets in hand, we knew we had to stay true to our original aims when we first got really excited about this venture:
Every piece has to be comfortable and flattering to wear. In the words of the grande dame of style herself: Luxury must be comfortable, otherwise it is not luxury. When we pull open our sweater drawer, we want pieces that go with everything - yes, everything. We want leisurely elegance, luxury and style in a contemporary package: classic styling does not need to be bland!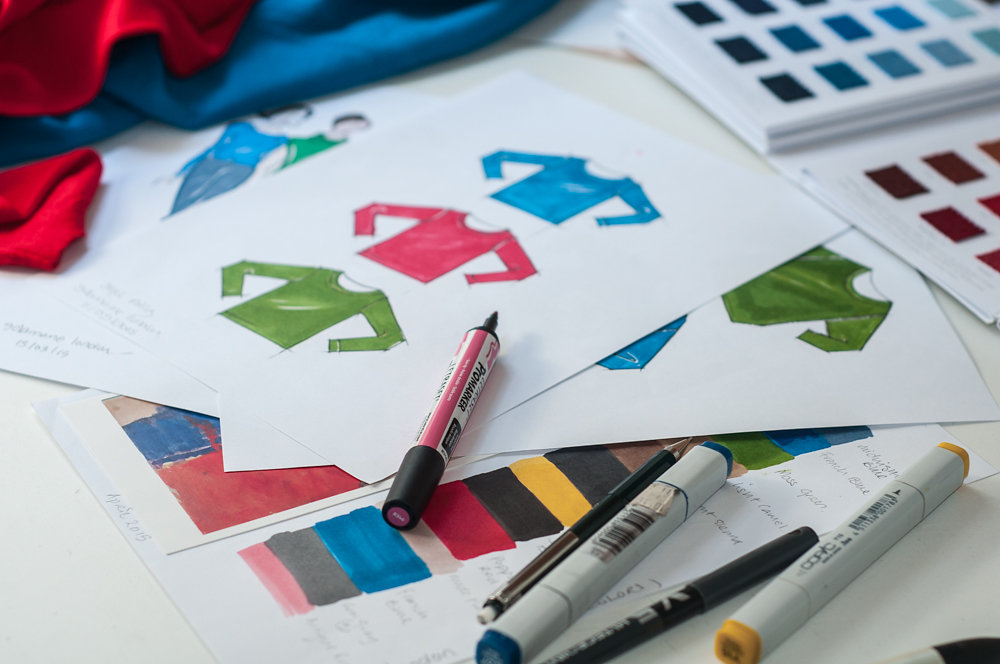 We don't want to open our drawer and think – oh, but that's so last season. In her words again (sorry, but she is so exceedingly quotable): Fashion passes, style remains.
We are quietly confident we have achieved these aims, but we will not be smug – you must be the judges of this. Come and see us soon and let us know what you think!
Susanna and Belinda x